CM Reference Rates
---
Transparent, independent and manipulation-resistant rates
CM Reference Rates provide prices calculated in U.S. Dollars and Euros for over 300 assets using a transparent and independent methodology, robust to manipulation and derived from high quality constituent markets.
Wide coverage universe
Over 300 of the top cryptoassets

Reference rates are calculated with hourly and second-by-second time granularity with full historical data
Versatile data delivery
Low latency and high availability HTTP API or WebSocket API 

CM Pro Visualization Tool for visualizing and downloading data
Rigorous construction
Adherence to global financial best practices, including the IOSCO Principles for Financial Benchmarks

Systematic market selection framework that utilizes a wide set of qualitative and quantitative features to select the highest quality constituent markets  

Empirically tested methodology that is robust to outliers and market manipulation
Trusted methodology
Methodology and constituent markets are publicly available and are governed by an independent oversight committee 

Human review of important close times such as the close of trading in New York at 16:00 EST
Systematic and quantitative trading
Use our historical reference rates to represent accurate buy-and-hold returns for backtesting trading models.
Research
Conduct research that requires an accurate, aggregated price that is robust to outliers or market manipulation and performs well during periods of market stress.
Third-party integrations
Integrate our reference rates in a website, platform, or application.
Indexes and Financial Products
Construct standalone indexes for benchmarking purposes or indexes in connection with a financial product or derivatives contract using our reference rates.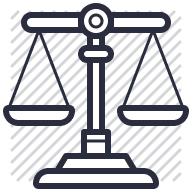 Valuation
Use our reference rates for portfolio valuation, accounting, and tax purposes.