Empower Your Crypto Journey with Coin Metrics Security Master

---
Seamless Data Harmonization and Informed Decision-Making
The Coin Metrics Security Master provides a consistent schema for accessing information about crypto assets and markets in a variety of downstream applications such as risk management, clearing and settlement, accounting, order management, execution management. 
Much like its counterparts in traditional finance, our security master is an organization-wide dataset that serves as the cornerstone for storing reference data encompassing fundamental, pricing, on-chain and off-chain data points for all major crypto assets within the digital asset space.
A unified data source for all of our reference data
 The Coin Metrics Security Master consolidates our asset metadata and asset profiles all in one centralized location. Our identifiers are also compatible with datonomy™, our classification system for digital assets.
A unique immutable asset identifier
We have implemented a robust identification system that enables seamless lineage tracking and mapping throughout an asset's history, even in cases of rebrandings, ticker changes, contract upgrades, or other unique ways that a crypto asset can evolve. In future releases, we plan on exposing more of these important events in an asset's history.
Asset metadata
Our security master offers metadata for each asset such as the creation date, asset type, token address, and more.
Market metadata
Our security master also includes every spot market, futures market, and options market that a given asset trades on, along with critical reference information about the market such as its contract specifications and trade specifications.
Enhanced product offering
Easier integration of our entire product suite, including Coin Metrics Network Data Pro, Coin Metrics Market Data Feed, and Coin Metrics Reference Data products.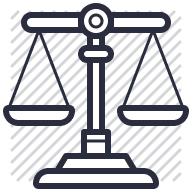 Consistent
Harmonizes on-chain and off-chain sources of reference data for all assets and markets
Universe
Over 3,000 assets and 150,000 markets supported
Integrated Data Set
Easily integrated with CM's other data products via a single API and ticker nomenclature
Security Master provides harmonized reference data for all crypto assets and markets
Market Contract Specifications
Market Trade Specifications